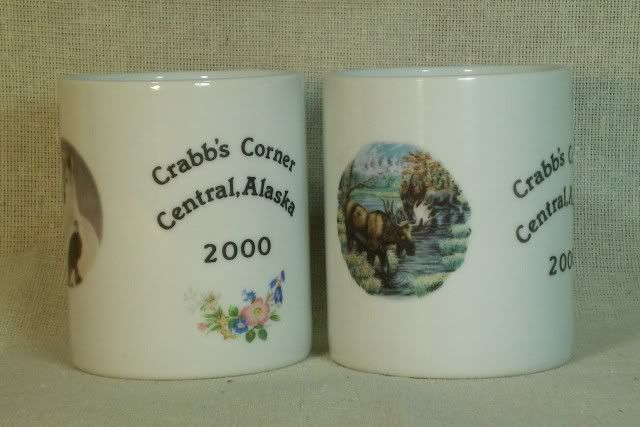 Photo by Hilding Lindquist
Copyright © 2010 Hilding Lindquist
Pour yourself a cup of coffee and join the gang hanging out in Crabb's Corner in Camelot ... virtually. Crabbs Corner, Alaska, is a virtual Alaskan web community ... currently under construction ... telling the story of how Jim and Sandy Crabb in 1982 came to a spot in the wilderness of Interior Alaska, 127 miles northeast of Fairbanks on the Steese Highway where the Circle Hot Springs Road turns off south, and carved out their corner in Camelot, the world of what is possible in living the good life.
Don't let it be forgot
That once there was a spot
For one brief shining moment that was known
As Camelot.




-from Camelot


See: http://centralascamelot.blogspot.com/2006/07/welcome.html
Jim and Sandy Crabb's Corner in Camelot and Crabbs Corner, Alaska are a play on the name of the real Crabb's Corner located for over twenty years on the northeast corner of the Steese Highway and the Circle Hot Springs Road in Central, Alaska. (Note: It was closed throughout the fall of this year and will reopen under new ownership soon.)
When Jim and Sandy owned and operated it as Crabb's Corner, it was the focal point of a small Interior Alaska miners' community, a special place that existed for a time.
Here we will show and tell how Jim and Sandy created Camelot in Central, and what it meant to those of us who had the extraordinary good fortune to be even a small part of it.
It will take some time to build this blog with the hundreds of photos—and as many anecdotes—that the Crabbs saved over their years in Alaska, and they are still going strong.
As we build the blog, we will keep the "Under Construction" at the top of the sidebar. All posts will have links to the photo album for that post on
Photobucket
.
The
Steese Review
is both honored and humbled to be editing and publishing the story of Jim and Sandy Crabb, Pioneers of Alaska. We are CCC in "Posted by CCC."
Thanks for stopping by for coffee! Stay awhile and leave a trace or two (or more) of your visit here.
The latest panorama view of the corner of the Steese Highway and the Circle Hot Springs Road from Google:
View Larger Map